International symposium "Prisms of Silence" in Tallinn

February 21, 2020 - February 22, 2020
On 21–22 February 2020 the symposium "Prisms of Silence" was held at the Estonian Art Academy in Tallinn. The event brought together artists, curators, art historians and literary and theatre scholars from different countries who sought to rethink the silences about WWII, its aftermath and the Soviet era, and reflected on the present social change that evolves from it. The symposium was part of the project "Communicating Difficult Pasts" (2018–2020), which is held in collaboration between the Institute of Art History and Visual Culture at the Estonian Academy of Arts and the Latvian Centre for Contemporary Art and is curated by Margaret Tali and Ieva Astahovska.
Detailed symposium programme see here.
Photos by: Margarita Ogoļceva, LLCA














The symposium is supported by the Nordic-Baltic mobility programme, NEP4DISSENT COST Action and the Cultural Endowment of Estonia.
The project "Communicating Difficult Pasts" will continue with an exhibition "Difficult Pasts. Connected Worlds" at the Latvian National Museum of Art in April.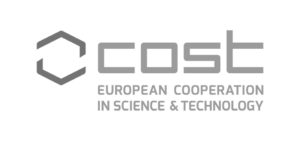 Details
Start

February 21, 2020

End

February 22, 2020
Organizer
Ieva Astahovska